At enormous expense and with incredible technical sophistry Professor Årnstay and her team have fabricated a habitat for a "real, live" Davi alien. Participants are invited to plumb the depths of an alien mind by playing the mysterious Davian Bead Game.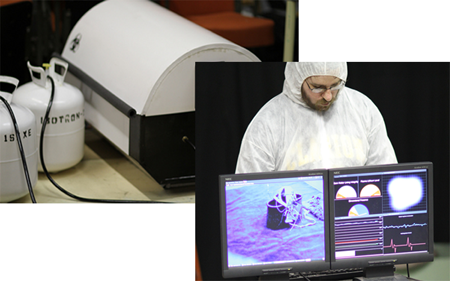 Video Documentation of Davian Bead Game ~70MB
The Davian Bead Game is an autonomous, interactive , mixed media installation that encourages engagement with and contemplation of the right side of the mind. The project creates an environment for a user to play with unconscious & visual cognitive processes by providing a "partner" whose mind only operates on the visual level. The turn-based game is played on the touchscreen and stimulates visual and spatial thinking and questions about scale.
Early prototypical experiments of this project with a human being playing the role of the Davi and a human being channeling the Davi's game moves on a physical game board were shown as part of Improvising Consciousness Events.
Creative Team: Josephine Anstey, Dave Pape, Devin Wilson